Custom illustrated maps are a staple of historical fiction and fantasy epics, so it was a joy to be able to create them for Katherine M. Lawrence's Yamabuki books about a woman samurai in Heian-era Japan.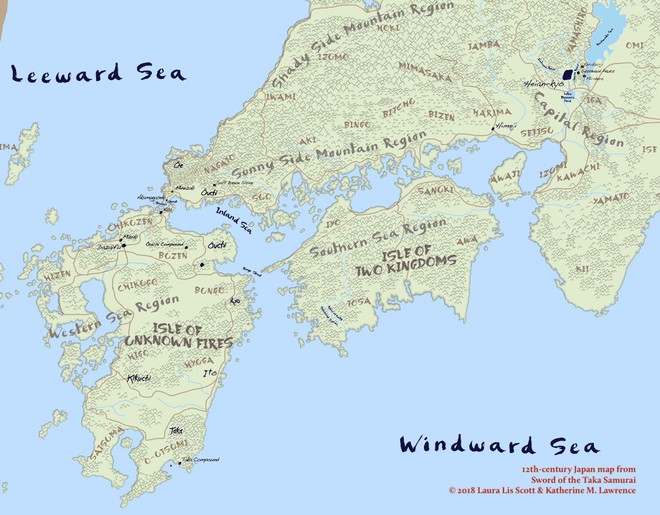 The clans and prefectures indicated in the maps are historically accurate, with a few exceptions to suit the narratives in the book series.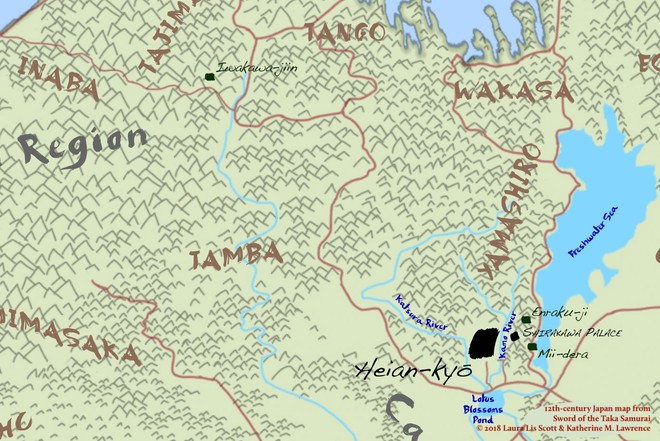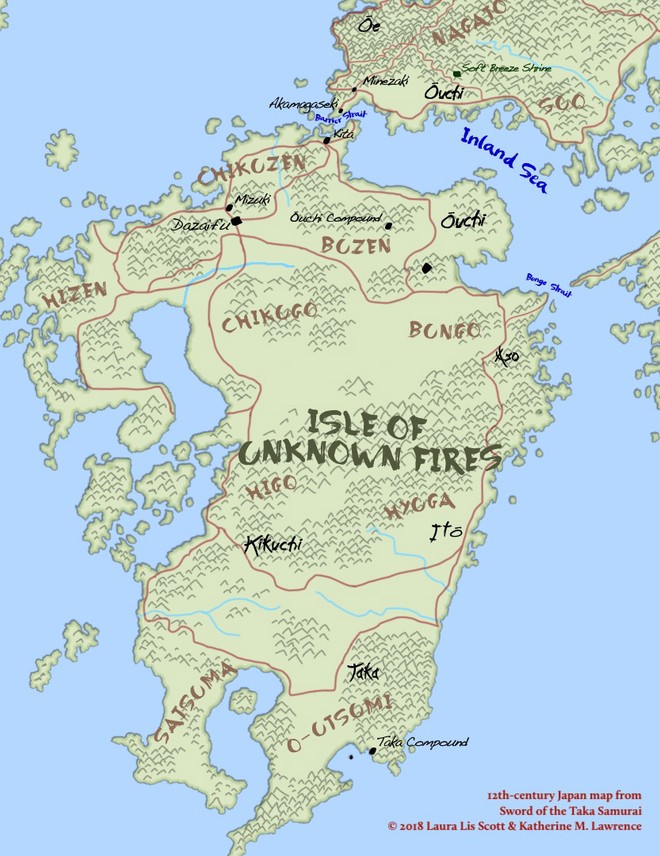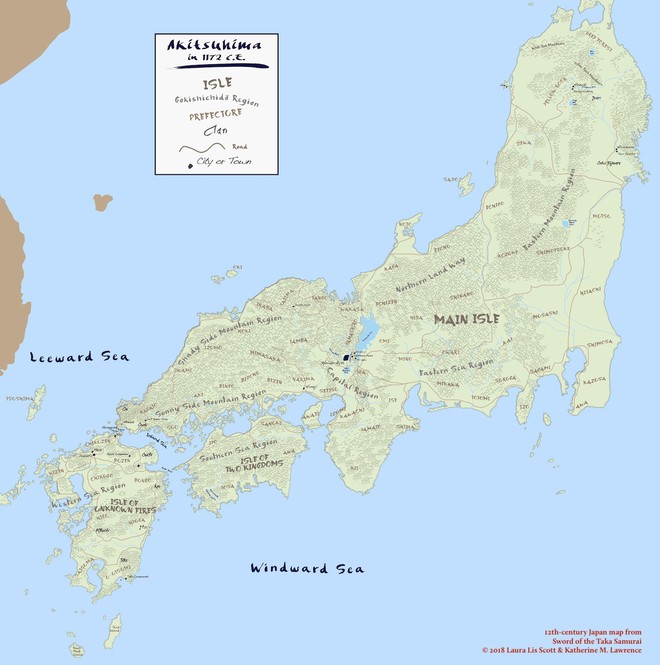 I hand-drew the maps, based loosely on known geography today.
Previous version #